Book Description:
For three years, Kate Marshall has been grieving the loss of her husband and their four-year-old son in a boating accident. But when she spots a familiar-looking child on an escalator in the mall, she is convinced it is the son she thought was dead. With police skeptical of her story, she turns to private investigator Connor Sullivan. The former Secret Service agent is dubious but agrees to investigate. Digging into the case he discovers that the incident may have been no accident at all. But if Kate's son is alive, someone is intent on keeping him hidden--and may be willing to go to lethal lengths to protect a sinister secret.
Book Review:
Here's the thing with this book. I'm sitting here trying to think of something to review, and I can't think of one thing to say. I liked it. It was good. But it wasn't great. It wasn't anything that was amazing that I was like, "Oh, remember this part that was just really good!!" and the same with the characters. I liked them all. I just don't know that anything was so amazing that it stuck out to me. I don't think this is a bad thing. Not every book I read needs to be unforgettable. I did enjoy it, and I will read more from this author. I think she does a great job at writing a clean suspense novel.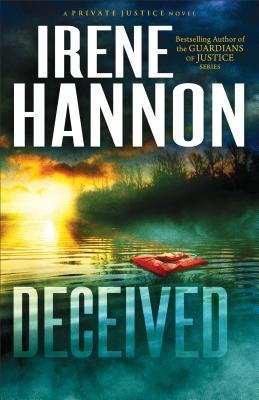 Title:
Deceived
Author: Irene Hannon
Publisher: Revell
Published: October 2014
ISBN: 080072125X
Source: I received an eCopy from Netgalley in exchange for a review.