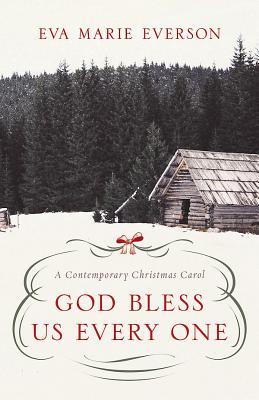 Book Description:
Charlene Dixon--called Charlie by family and friends--is devastated at the recent loss of her job. For the last five years, the twenty-seven-year-old has blossomed as the activities director of an exclusive all-girls school. But when a misunderstanding with the headmistress leads to a pink slip right before the holidays, Charlie packs up her dreams and returns to her grandmother, Sis, who raised Charlie as her own in the mountains of North Carolina.

When Charlie arrives--broken and confused--Sis immediately puts her granddaughter to work behind the scenes of the local school's Christmas play, A Christmas Carol. Charlie doesn't always like working with Dustin Kennedy, the drama teacher, but Sis encourages her to take a deeper look at why the book by Charles Dickens had been written in the first place and what it could teach Charlie about the needs of people in their own community.
Book Review:
I love a good Christmas book at anytime during the year :) It doesn't have to be the Christmas season for me to enjoy it, so I was really looking forward to
God Bless Us Every One
. The cover is pretty and peaceful, and I'm a fan of
A Christmas Carol
by Charles Dickens so what could go wrong?
Well, the story seemed really disjointed to me. While this is a stand-alone novel (there are more to this series I guess) I felt lost a lot, and not because there are more books either before or after, but because some things just kind of got skipped over. I read a review that said this was a novella, which would explain the pacing of the story, but at 224 pages it seemed long enough for a full length novel, and I didn't think it flowed well.
The romance, while there, was not the main point of this story. That bummed me out a little bit. Everything just fell into place. No conflict between the characters, they just reunited and that was that.
I did enjoy learning more about Charles Dickens and
A Christmas Carol
. The theme of forgiveness is always good to read about as well.
Do I see myself reading this again or recommending it to my book reading friends? Sadly, no.
Blog Tour:
9/6
Sarah | Running Through The Storms
Susan | Susan Heim on Writing
Laura | Lighthouse Academy
Jalynn | A Simple Life, really?!
9/7
Billy | Ramblings of a Coffee Addicted Writer
Elisha | Rainy Day Reviews
9/8
Michelle | I HOPE YOU DANCE
Megan | Pursuing Intentional Living
Rachel | Smiling Book Reviews
9/9
Victor | Vic's Media Room
Carole | The Power of Words
Carla | Working Mommy Journal
9/10
Pam | Southern Gal Loves to Read
Becky | Christian Chick's Thoughts
Erin | For Him and My Family
9/11
Lisa | A Rup Life
9/12
Julie | More Of Him
Tressa | Wishful Endings
Hallie | Book by Book
9/13
Tima | Book Reviews by Tima
Beth | Beth's Book-Nook Blog
9/14
Wendy | Wall-to-wall books
Amanda | Inklings and Notions
Tarah | Literary Time Out
Kathleen | Reviews From The Heart
Annie | Just Commonly
9/15
Mark | Thoughts of a Sojourner
Rachel | EmpowerMoms
Lori | Morning glories and moonflowers
Vera | Chat With Vera
Laura | Harvest Lane Cottage
Lizzie | A Dusty Frame
Nicki | Confessions of a Teenage Bookworm
Ashley | Loving Mommahood
Wendy | Life at Rossmont
Kav | Best Reads
Carrie | Reading Is My SuperPower
Stacey | Books,Dreams,Life
Jennifer | Adventures in Unsell Land
9/16
Cheryl | cherylbbookblog
Janelle | Milk and honey meadows
Mackenzie | Spreading His Grace
Marissa | The Review Stew
Amy | Pause for Tales
9/17
Angela | A Holland Reads
9/18
Amanda | amandainpa
Missica | Through the Open Window
9/19
Kerrie | comfy reading
9/20
Julie | One Book Shy of a Full Shelf
Bethany | Perfect Beginnings
Jeremy | Christian Fiction Addiction
Lydia | Noveltea
Carrie | Farming On Faith
Amelia | Rejoice Evermore
Andi | Radiant Light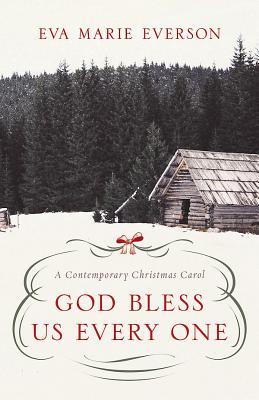 Title: God Bless Us Every One
Author: Eva Marie Everson
Publisher:
Abingdon Press
Published: September 2016
ISBN:
1501822691
Source: I received a copy from LitFuse Publishing in exchange for an honest review.