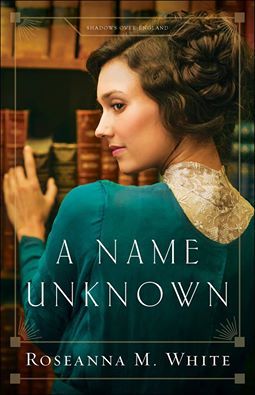 Book Description:
Edwardian Romance and History Gains a Twist of Suspense

Rosemary Gresham has no family beyond the band of former urchins that helped her survive as a girl in the mean streets of London. Grown now, they concentrate on stealing high-value items and have learned how to blend into upper-class society. But when Rosemary must determine whether a certain wealthy gentleman is loyal to Britain or to Germany, she is in for the challenge of a lifetime. How does one steal a family's history, their very name?

Peter Holstein, given his family's German blood, writes his popular series of adventure novels under a pen name. With European politics boiling and his own neighbors suspicious of him, Peter debates whether it might be best to change his name for good. When Rosemary shows up at his door pretending to be a historian and offering to help him trace his family history, his question might be answered.

But as the two work together and Rosemary sees his gracious reaction to his neighbors' scornful attacks, she wonders if her assignment is going down the wrong path. Is it too late to help him prove that he's more than his name?
Tarah's Review:
It's been awhile since I've read a book that I've really really liked, and I've got to say, even though I haven't read all her books,
A Name Unknown
is my favorite book by this author. I can't wait till she writes the next in the series!
Peter is my favorite character is this novel. I love his quite unassuming kind nature. His stutter is endearing and his kindness is swoon-worthy. I love how he writes under a different name. That was an interesting part of the book for me...to see how an author can tune everything out when they are on a roll.
Rosemary is just what Peter needs, and I love the interactions between the two of them. My favorite being when he shushes her and she gets back at him later :) Her family warms your heart, and her figuring out who she really wants to be is awesome.
The suspense is well written and the ending wasn't rushed. I really appreciate that. Like I said earlier, I can't wait for the other books to come out in the series.
Rorie's Review:
Peter completely won me over. He was strong, but at the same time, vulnerable. I liked him even before we really got to know him well. And the more we got to know him, the more I liked him. He was truly a good man, the kind we need a whole lot more of these days. 
Rosemary may have been a thief, but we quickly saw that she was a good person too. Fiercely protective of her family, doing whatever she could to help them survive and stay safe. 
The story drew me in almost immediately. I kept wishing I could put those necessary life chores on hold for a few days so I could just sit and read this book. As the unread pages in the book dwindled, and the story still had so much to be resolved, I began to worry that this would be a cliffhanger, where I'd have to wait way too long for my tastes to find out what happens with Peter and Rosemary. Thankfully, the author is not that cruel, and the story did have an ending. I'm looking forward to reading the other books in the series when they come out. I enjoyed the author's writing, and plan on finding her other books so I can read them too.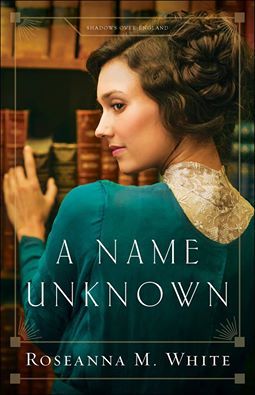 Title:
A Name Unknown
Author: Roseanna M. White
Publisher: Bethany House
Published: July 2017
ISBN: 1462120261
Source: We received copies from LitFuse and the publisher in exchange for honest reviews.