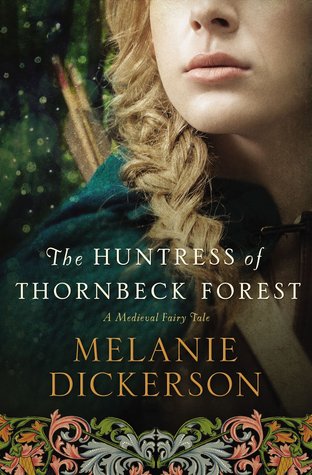 Book Description:
Swan Lake" meets Robin Hood when the beautiful daughter of a wealthy merchant by day becomes the region's most notorious poacher by night, and falls in love with the forester.

Jorgen is the forester for the wealthy margrave, and must find and capture the poacher who has been killing and stealing the margrave's game. When he meets the lovely and refined Odette at the festival and shares a connection during a dance, he has no idea she is the one who has been poaching the margrave's game.

Odette justifies her crime of poaching because she thinks the game is going to feed the poor, who are all but starving, both in the city and just outside its walls. But will the discovery of a local poaching ring reveal a terrible secret? Has the meat she thought she was providing for the poor actually been sold on the black market, profiting no one except the ring of black market sellers?

The one person Odette knows can help her could also find out her own secret and turn her over to the margrave, but she has no choice. Jorgen and Odette will band together to stop the dangerous poaching ring . . . and fall in love. But what will the margrave do when he discovers his forester is protecting a notorious poacher?
Book Review:
As a fan of Melanie Dickerson's other novels, I couldn't wait for this one to come out. Robin Hood was my favorite cartoon growing up, and Swan Lake wasn't bad either. I'm still trying to figure out how Swan Lake becomes a part of this story though. I mean, besides her name. Maybe it was just the version of the cartoon I saw years and years ago, but really, other than the name I'm not picking up any Swan Lakeness. I got the Robin Hood vibe though. One of my favorite things about Melanie Dickerson is how she retells well loved fairy tales.
While this wasn't my favorite of her books (Odette didn't do much for me), it is worth a read if you like this genre. Jorgen is a great character, and I liked how Odette went back and forth about doing the wrong thing for the right reasons. Really though, nothing about the book stands out as super memorable. I read it months ago, and can't remember those fun little details that tells me it was a great book.
Overall this was a clean Christian Fiction written for a slightly younger audience than her normal books.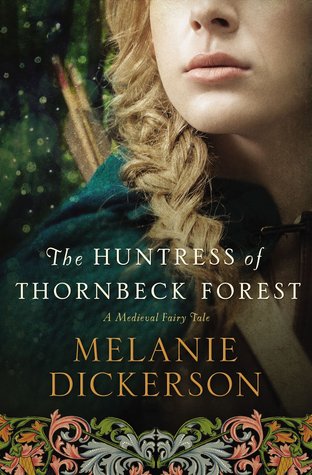 Title:
The Huntress of Thornbeck Forest
Author: Melanie Dickerson
Publisher: Thomas Nelson
Published: May 2015
ISBN: 0718026241
Source: I received a copy from NetGalley in exchange for a review.