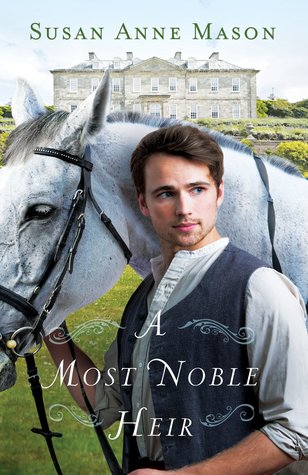 Book Description:
When stable hand Nolan Price learns from his dying mother that he is actually the son of the Earl of Stainsby, his plans for a future with kitchen maid Hannah Burnham are shattered. Once he is officially acknowledged as the earl's heir, Nolan will be forbidden to marry beneath his station.

Unwilling to give up the girl he loves, he devises a plan to elope--believing that once their marriage is sanctioned by God, Lord Stainsby will be forced to accept their union. However, as Nolan struggles to learn the ways of the aristocracy, he finds himself caught between pleasing Hannah and living up to his father's demanding expectations.

At every turn, forces work to keep the couple apart, and a solution to remain together seems further and further away. With Nolan's new life pulling him irrevocably away from the woman he loves, it seems only a miracle will bring them back together.
Book Review:
I was reading other reviews of this book and it seems like most people really liked that Nolan and Hannah eloped at the beginning of this book. This caused a lot of angst for me, and I almost stopped reading. I was worried it was going to cause multiple problems for Nolan when he was introduced to society and had to pretend he wasn't married. Luckily the story did not go in the direction I feared, and I was able to enjoy it a little bit more.
Honestly, you have to feel for Nolan. He really is put in a hard position, and everyone seems to tell him what to do, but no one really seems to think about what he wants. So even though I felt like he was being stupid at the end, I at least understood where he was coming from.
The supporting characters really make this story. I would have loved to seem more from them. Especially the servants Nolan feels like he could help with this new position he is in. The bad guy is obvious, but honestly, I didn't mind that so much. A little more with the repercussions on the family once the bad guy is discovered would have been nice. It seems like the story was tied up a little too well.
If you'd like to enter for
a
chance to win Susan
A
nne Mason's
Courage to Dream
series, plus
A
Most
Noble
Heir
, here's your chance!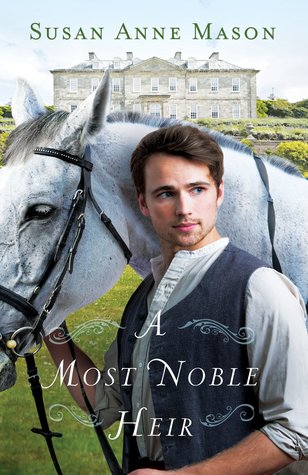 Title: A Most Noble Heir
Author: Susan Anne Mason
Publisher: Bethany House
Published: March 2018
ISBN: 0764230875
Source: I received a copy from Litfuse in exchange for an honest review.