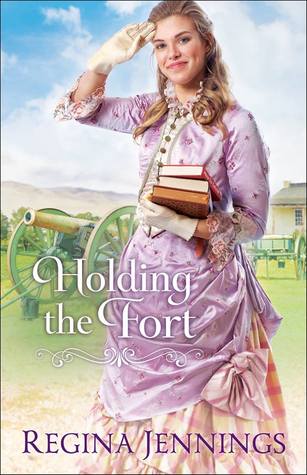 Book Description:
Louisa Bell never wanted to be a dance-hall singer, but dire circumstances force her hand. With a little help from her brother in the cavalry, she's able to make ends meet, but lately he's run afoul of his commanding officer, so she undertakes a visit to straighten him out.

Major Daniel Adams has his hands full at Fort Reno. He can barely control his rowdy troops, much less his two adolescent daughters. If Daniel doesn't find someone respectable to guide his children, his mother-in-law insists she'll take them.

When Louisa arrives with some reading materials, she's mistaken for the governess who never appeared. Major Adams is skeptical. She bears little resemblance to his idea of a governess--they're not supposed to be so blamed pretty--but he's left without recourse. His mother-in-law must be satisfied, which leaves him turning a blind eye to his unconventional governess's methods. Louisa's never faced so important a performance. Can she keep her act together long enough?
Book Review:
I was reading other people's reviews on this book and I came across someone who called this a "Beach Read." I like that. This book certainly isn't life changing or super deep, or even causes you to think hard, but it's a light, fun read that would be perfect for relaxing and letting go. In fact, once I got into it I stayed up entirely too late finishing it. It did take me a little bit of time to actually get into the book, but once she gets to the fort and starts teaching I got hooked.
Daniel takes a little time to appreciate. He is very strict and military. His friend
Lieutenant Hennessey was a great addition and a little more laid back and fun to read about. It was fun to see Louisa try to keep up with the girls' studies. I would have liked a little more on that front, but overall I was fine with it. I'm pretty sure one of the next books is going to deal with Louisa's brother Bradley, and honestly I'm not sure how I feel about him. He generally isn't the type of character that I love, but I guess we'll see when his story comes out.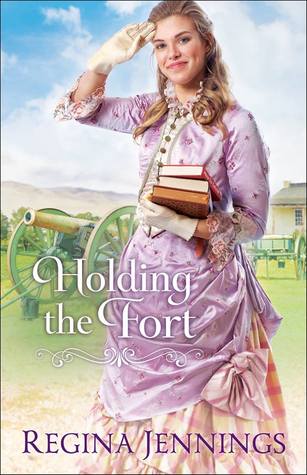 Title:
Holding the Fort
Author: Regina Jennings
Publisher: Bethany House
Published: December 2017
ISBN: 076421893X
Source: I received a copy from the publisher in exchange for an honest review.