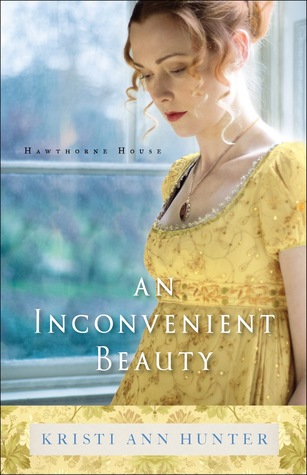 Book Description:
Griffith, Duke of Riverton, likes order, logic, and control, and he naturally applies this rational approach to his search for a bride. He's certain Miss Frederica St. Claire is the perfect wife for him, but while Frederica is strangely elusive, he can't seem to stop running into her stunningly beautiful cousin, Miss Isabella Breckenridge.

Isabella should be enjoying her society debut, but with her family in difficult circumstances, her uncle will only help them if she'll use her beauty to assist him in his political aims. Already uncomfortable with this agreement, the more she comes to know Griffith, the more she wishes to be free of her unfortunate obligation.

Will Griffith and Isabella be able to set aside their pride and face their fears in time to find their own happily-ever-after?
Book Review:
I will admit that after Hunter's last book I was hesitant to pick this one up, but the first couple books and novella were just so good that I decided to give it a try. Starting with the cover, I don't really love it, but I do appreciate that it matches the rest of the series.
I really enjoyed Griffith in the other novels (although they can all be read by themselves in any order), so it was fun to see what made him, him. I enjoyed how the story started when he was just a boy at school. It was fun to see Ryland as a boy as well. My favorite thing about Griffith is how he tries to pick his wife. It definitely isn't something that is seen often, and I thought it was refreshing.
My favorite part with Isabella is when she is walking with Griffith and she starts smelling the trees. I found a lot of humor in that :) It was also fun for me to see the old characters make appearances and relate to each other. I am a sucker for family series, and this family is just a great family.
It's not the best book in the series, but I really enjoyed reading it, and I will read it again. If you are looking for a clean, light, easy, entertaining read, this will do the trick.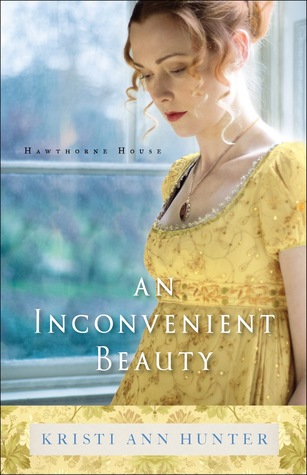 Title:
An Inconvenient Beauty
Author: Kristi Ann Hunter
Publisher: Bethany House
Published: September 2017
ISBN: 0764218271
Source: I received an eCopy from NetGalley in exchange for an honest review.