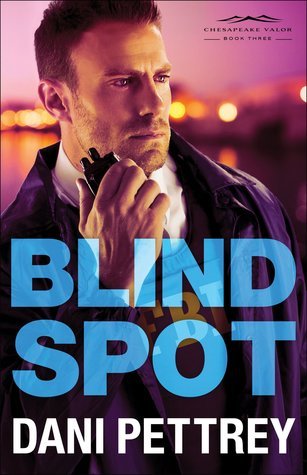 Book Description:
FBI agent Declan Grey is in the chase of his life--but isn't sure exactly what he's chasing after. Threatened by a terrorist that "the wrath is coming," Grey fears something horrible is about to be unleashed on American soil. When his investigation leads him to a closed immigrant community, he turns to Tanner Shaw to help him. She's sought justice for refugees and the hurting around the world, and if there's anyone who can help him, it's Tanner.

Tanner Shaw has joined the FBI as a crisis counselor . . . meaning she now has more opportunity to butt heads with Declan. But that tension also includes a spark she can't deny, and she's pretty sure Declan feels the same. But before anything can develop between them, they discover evidence of a terror cell--and soon are in a race against the clock to stop the coming "wrath" that could cost thousands their lives.
Tarah's Review:
Okay, it took me a long time to even want to start this book. I enjoyed the other books in the series (especially the one right before this
Still Life)
but I read them so long ago I couldn't remember them, and well, I think the cover is ugly. Plus, when I started the story the prologue didn't pull me in and I put the book down for a week or so. However, once I got into the story and remembered the characters I was hooked.
I always liked Declan in the other books, so I was glad that he got his own story. I'm a little disappointed Griffith got a lot of time in this book though. I'm all for bringing in all the characters and even having the next books main characters have a showing (which they do in this book, and wow...super excited for the next book. Super excited!) but I hate having past characters play a big role, especially since the case he was working on wasn't exactly pertinent to this story. I guess she needed a way to get all the characters in the story sort of working together, but every time the point of view switched to Griffith I was slightly annoyed.
I would not suggest reading this if you haven't read the others in the series. The story might make sense, but having the whole story behind all the characters would be super helpful. Especially concerning Luke.
Speaking of Luke, cliff-hanger ending! Ahhh, the suspense is killing me. When is his book supposed to come out? Ya, really can't wait to finish this off with his story. I was totally taken in by this story and had a hard time putting it down to go to sleep.
Andrea's Review:
I didn't realize this was a third book in a series when I started reading it. I recognized most of the characters from having read the first book a long time ago, but felt lost. And I was confused about why the author kept switching back and forth between two very unrelated cases. Apparently that was just a way for her to get all of her characters in one story. It would have been much more enjoyable to have two separate stories. I was also put off at times by dialogue that didn't flow.
That said, when the focus was mostly on Declan and Tanner's case, the story got pretty intense, and the intensity kept me reading.
Like the first book I read in this series, faith plays an important part for the main characters and there is time out for their prayers.
I was intrigued by the Luke angle, and that actually has me interested to read the next book (assuming it's about him).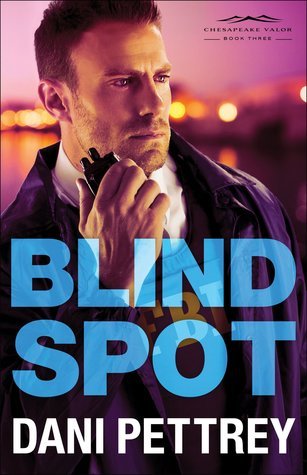 Title:
Blind Spot
Author: Dani Pettrey
Publisher: Bethany House
Published: October 2017
ISBN: 0764212966
Source: We received copies from the publisher and NetGalley in exchange for an honest review.