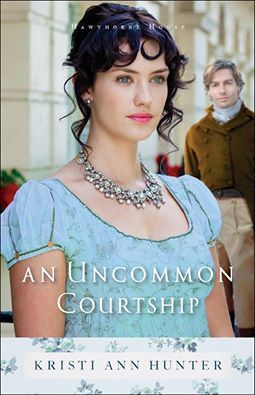 Book Description:
When her mother's ill-conceived marriage trap goes awry, Lady Adelaide Bell unwittingly finds herself bound to a stranger who ignores her. Lord Trent Hawthorne, who had grand plans to marry for love, is even less pleased with the match. Can they set aside their first impressions before any chance of love is lost?
Book Review:
I was so excited about this book. I've really enjoyed everything I've read by Kristi Ann Hunter, and I really liked Trent in the other books (I don't think you need to read the other books, though I would recommend them because they are good, to read this one. Some characters might make a little more sense, but really you could read this and be fine.) All that being said, I haven't decided yet if I liked this book or not. I like the premise. It reminds me a lot of
The Kiss of a Strange
r by Sarah Eden, and honestly, if you are looking for a sweet clean read with the same premise, I would read that one over this one. I think I was bothered by the intimate parts. I wasn't expecting them at all in a Christian Fiction novel (which is why I read a lot of Christian Fiction and not regular stuff...I want a clean read), and while the characters were married, and nothing was explicit, I'm not sure it was needed...at all. It was honest though, and real. But
I wouldn't want my daughter to read this, and I'm not sure I would recommend it to my Book Club. So I guess that clinches it for me. Plus, the cover wasn't my favorite. I enjoyed the other covers better (not that that is important, but I still appreciate a well done, nice looking cover). I will give her next book a try, and hopefully it will be cleaner than this one was.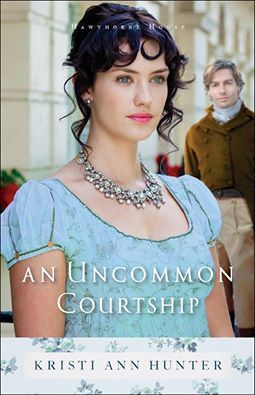 Title: An Uncommon Courtship
Author: Kristi Ann Hunter
Publisher: Bethany House
Published: January 2017
ISBN: 0764218263
Source: I received a copy from NetGalley in exchange for an honest review.