Book Description:
The one who needs rescuing isn't always the one in the tower.

Rapunzel can throw a knife better than any man around. And her skills as an artist rival those of any artist she's met. But for a woman in medieval times, the one skill she most desires is the hardest one to obtain: the ability to read.

After yet another young man asks for Rapunzel's hand in marriage, Mother decides they need to move once again, but this time to a larger city. Rapunzel's heart soars—surely there she can fulfill her dream. But Mother won't let her close to a man. She claims that no man can be trusted.

After being rescued by a knight on the road to the city, and in turn rescuing him farther down the road, Rapunzel's opportunity arrives at last. This knight, Sir Gerek, agrees to educate Rapunzel in order to pay back his debt. She just has to put up with his arrogant nature and single-minded focus on riches and prestige.

But this Rapunzel story is unlike any other and the mystery that she uncovers will change everything—except her happily ever after.
Book Review:
Right away I was taken in by the cover. Isn't it beautiful and totally eye-catching? Then I realized who the author was, and did a little pre-teen squee and clap :) Then I realized it was a retelling of Rapunzel. Does it get any better than that? I love this story, so I was excited to see what Melanie did with it, and honestly, it did not disappoint. There was a lot of happiness going on in the space of a minute or so.
It needs to be said that while it can be read as a stand-alone, it coincides with
The Princess Spy
and if you are going to read that book I highly highly recommend you read that before you read this one. If you have read it, chances are you are going to want to go back and read it again :)
My favorite character probably was Gerek. I liked his stuck up attitude, and the way it slowly changes to really see Rapunzel. Even when he is stuck up, you can tell he is a good person, and that makes it more believable/likable to me. The change wasn't out of the blue, because you could see it there the whole time.
This is one of Melanie's better books, and I'd definitely recommend it to anyone who likes Christian Historical Fiction.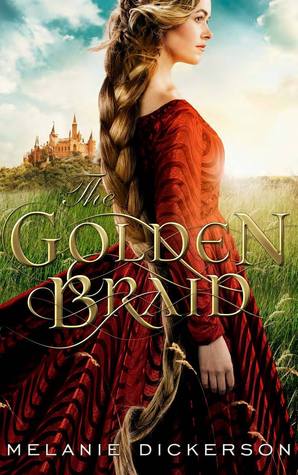 Title:
The Golden Braid
Author: Melanie Dickerson
Publisher: Thomas Nelson
Published: November 2015
ISBN: 0718026268
Source: I received an eCopy from NetGalley in exchange for a review.